Welcome to Florida Beach Trails ℠
Welcome to the most comprehensive web site featuring information about Florida's fantastic beaches! With nearly a thousand miles of pristine beach area to visit, we are here to help you find the right one for your next visit.  
The Florida Beach Trails web site features information about the beach areas, maps and has quality reliable posted listings of accomodations and places to visit.
On the Beach Verified
Thought you booked your hotel reservation on the beach only to find out when you arrived that it was blocks away?
Worry no more.  Florida Beach Trails offers the "on the beach" guarantee" through our independent verification service. If you see the place that you want to make your reservation with the verified identifier then you can rest assured, we've already done a site visit to verify that it's "on the beach" or truly just "a few steps away". Look at the beach accommodations directory at the Places to Stay menu option or search in each beach area and make your reservation with confidence that your expectations will be met and assured that you will be staying on the beach when it says "On The Beach Verified".
New products in stock!
Get a decal for your car window and tell everyone that you know how great the beach is!
We have also just come out with the Landmark Collection t-shirsts and tumblers are on their way.  It's not just the beach, it's a lifestyle.
Check out our products that you can purchase online.  We're in the process of updating our stocked items so check back frequently.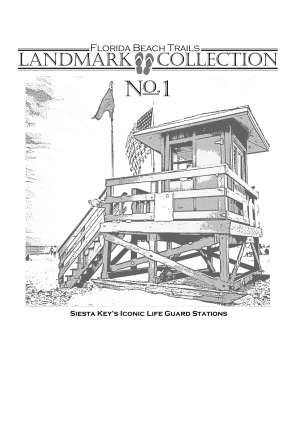 Find a Florida Beach
Explore our locations below.